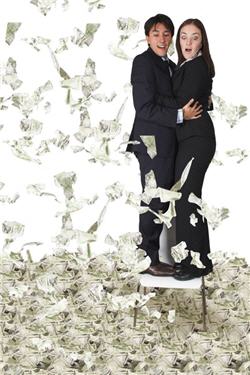 En man i fyrtioårsåldern vann nyligen ca 4,8 miljoner Euro i casinot hos Betsson, efter att ha satsat ynka 50 kr på Arabian Nights. Vinsten är den största i Betssons historia, och en av de största någonsin på ett onlinespel.
Det är svårt att föreställa sig hur det känns att vinna denna typ av belopp, så här är en chatsession som Betsson hade med vinnaren:
10:17:28 PM Is this true???
10:17:50 PM Hi "Peter", Welcome to Betsson Support, I am Mike. What can I do for you?
10:18:28 PM Hi. Take a look at my account balance.
10:18:43 PM Is this really true???
10:19:18 PM What do you mean?
10:19:35 PM Have I won the Jackpot?
10:19:56 PM One moment.
10:20:16 PM I am shivering now!!!!
10:21:29 PM One moment "Peter", I am checking this now.
10:21:38 PM Thanks.
10:21:48 PM Hoping for a phone call
10:24:47 PM now???
10:25:08 PM I can confirm that you have won a Jackpot!
10:25:14 PM Do you want me to call you?
10:25:20 PM JESUS!!!!
10:25:50 PM Will some one call me to confirm it??
10:26:14 PM We can call you to confirm, if that's what you want?
10:26:43 PM No, I can see that the money is on my Betsson-account.
10:27:04 PM Congratulations!
10:27:06 PM But how much is it (€4,850,000, ed) in Norwegian Crowns???
10:27:41 PM I can calculate, give me a second.
10:29:43 PM In Norwegian Crowns is it today 38 119 098,24
10:30:07 PM OMG, thx, thx, thx!!!
10:30:46 PM Your welcome. Again, congratulations!
10:30:58 PM If you have further questions, don't hesitate to contact us.
10:31:13 PM Thank you!!!!!